roof of the world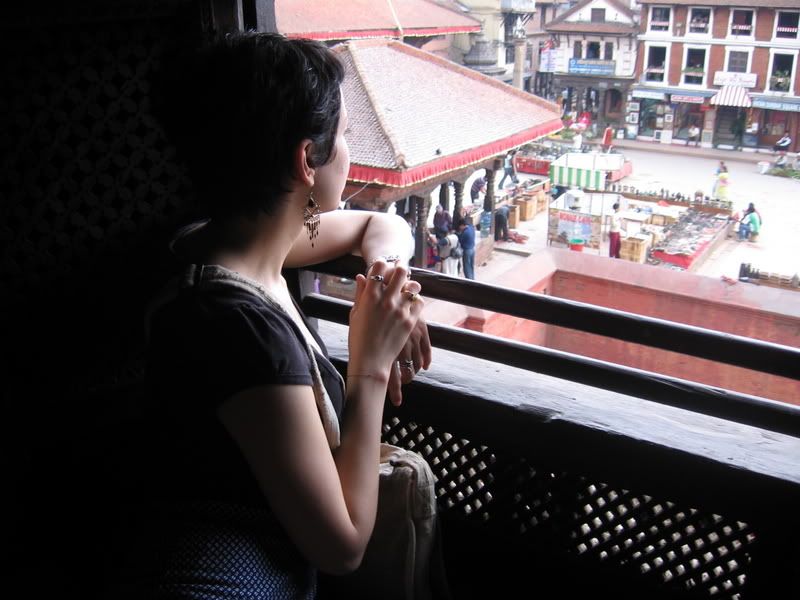 From atop my little room on the small square in the old city, Patan, I have pigeons for neighbors. I hear all sorts of sounds at all times of the night and day: dogs fighting, priests chanting, women haggling, crows cawing, bells ringing, cows mooing. My eyes are accosted with fabrics and dyes every two seconds.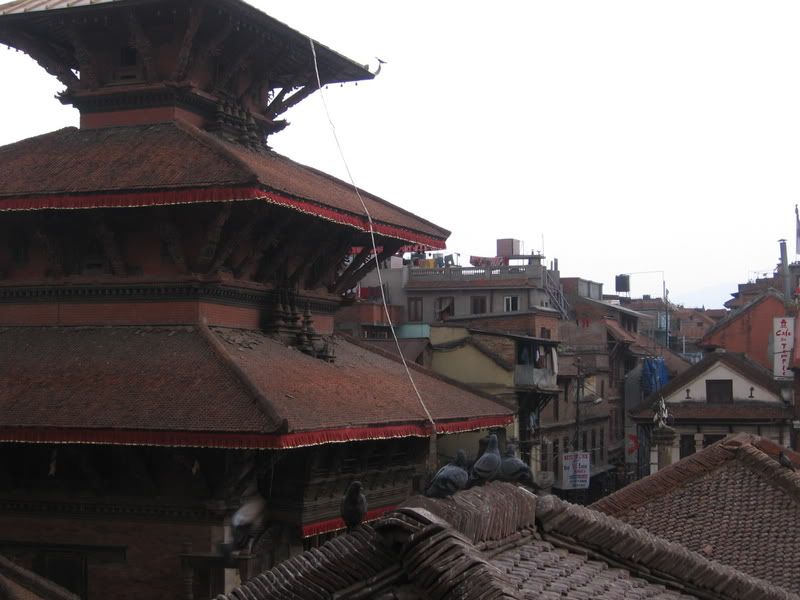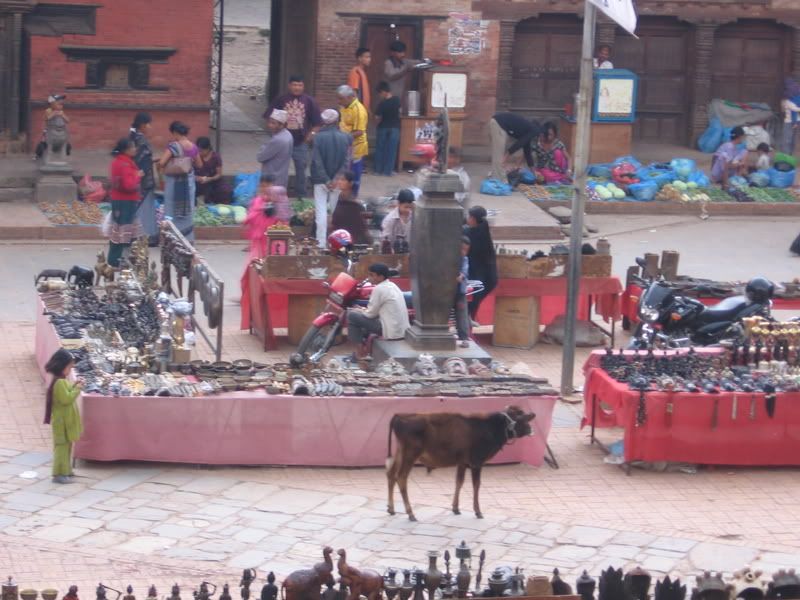 Today I picked out a
salwar kameez
. I have noticed all sorts of styles of pants that the women here wear. Right now it seems that very tight pants that are scrunched on the bottom are in style. They remind me of the way that our
skinny jeans
tend to sometimes stack on the bottom. The older style of wide-legged pants is also popular. Pashminas and scarves are draped in different ways. I will make sure to record them all. I think it is a little funny that it is improper to show bare arms and wear skirts that reveal the knee but stomach revealing saris are perfectly acceptable.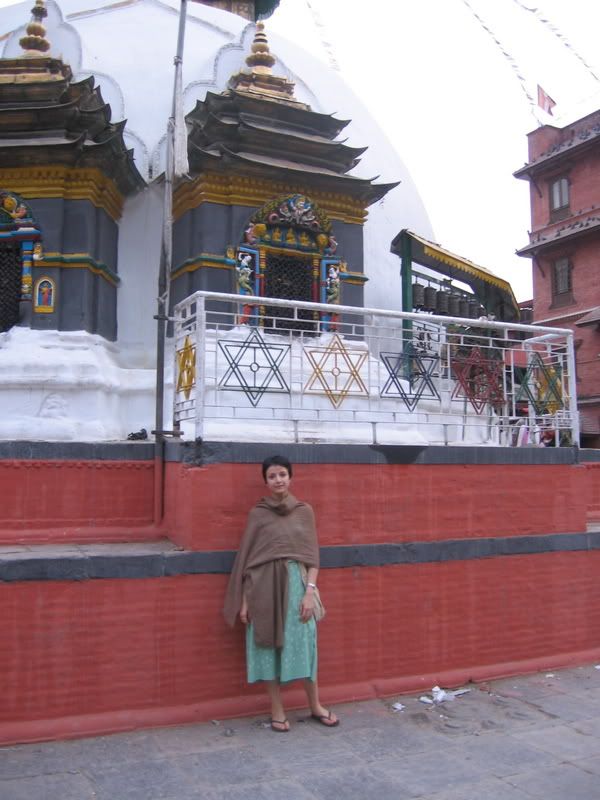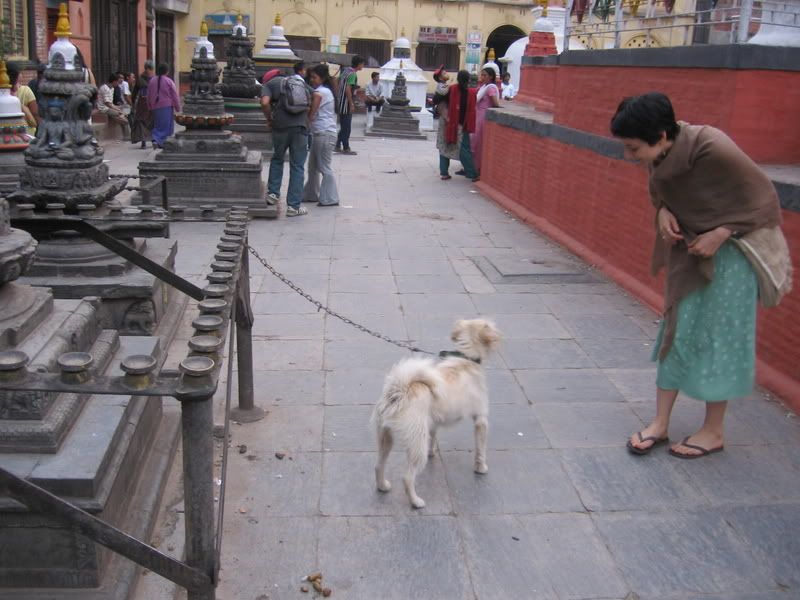 I am going on a 7-8 day trek to the base camp of Mount Everest tomorrow. I promise to start where I left off when I return. Maybe I will post a few pictures of yaks. I hope I survive.